- Ben Farr
VIDEO: Huge Irish waves in "BLESSED by The Smidikks"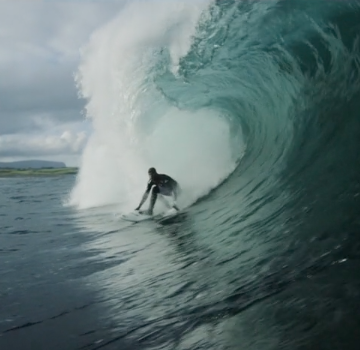 Watch pro surfers Marc Lacomare and Tikanui Smith rip up some large Irish kegs in this new edit "Blessed by the Smidikks" by Alex Laurel
. 
Yet again the Irish west coast demonstrating that that it can compete on the world stage. Producing waves that are more akin to Pipeline on the North Shore of Oahu than what you would expect in the North Atlantic.Here's to many more edits like this appearing over the next few winter months.
To see more of Alex Laurel Photographie's work head on over to Vimeo.